What is a Chase Piece!?
Funko (and other manufacturers) from time to time will produce a Chase Variant piece with a release of certain Pop Vinyls or other products that they produce. This Chase item is a rare variation piece on the original design and can be a difference in a very slight to moderate way. Please see an example below: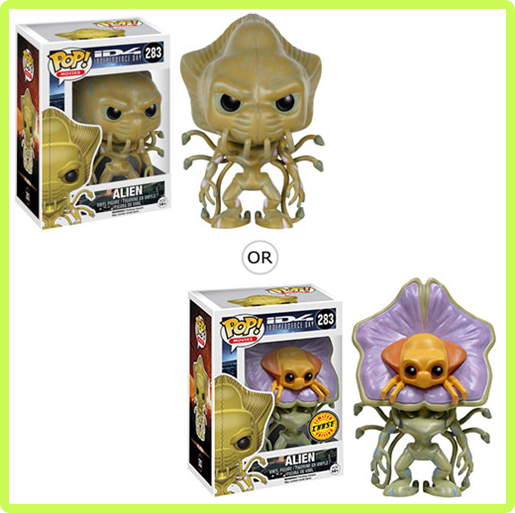 These pieces are randomly inserted into the boxes that we receive from Funko and we can never know when we will come across them or what ratio they come in.
Things to note with these Chase Pops:
We are unable to guarantee a Chase Piece to any customer (Unless stated in the listing). This includes orders of multiples, boxes or cases of the same product.
All Chase Pieces are given to the next order in line as they arrive within the packing area. We do not favour any location or customer.
All Chase Variant Pieces are still part of the actual products released from Funko and if you do receive one this is still the product that was listed online, simply the Variant Version. They will also still be within the same Funko Box and with the same barcode.
If you do not wish to keep this Chase Variant, you are welcome to return it and swap it over for a regular one (this will however be at your own expense). Please be aware though that these items are usually quite rare and highly sought after items and are usually a higher valued item, so we'd be surprised if you'd want to do this.
If you do not wish to receive any Chase Variants for any releases and only wish to receive the regular versions please email us and we can make a note of this on your account.
---